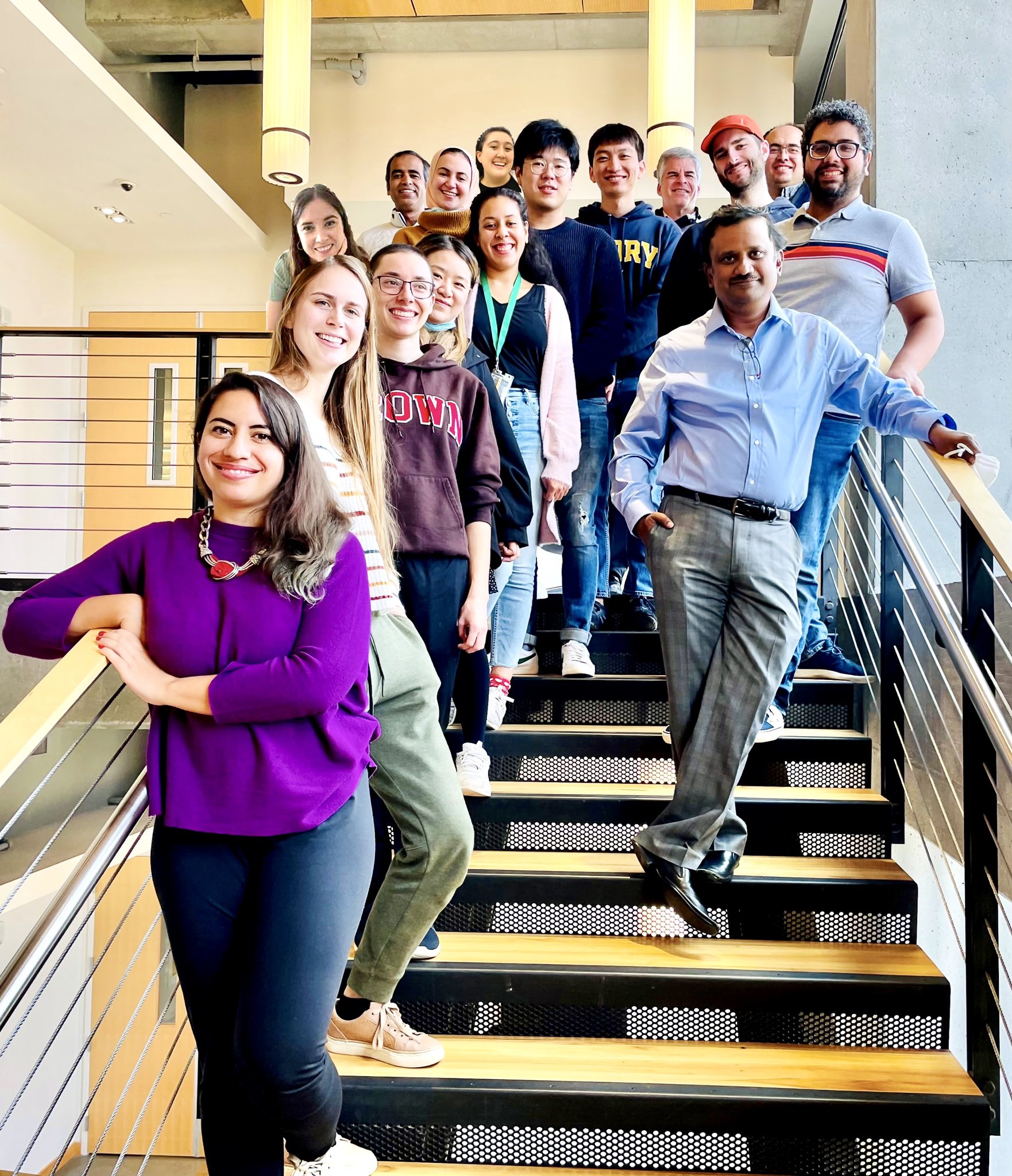 Great team building lunch event with trainees & collaborators bioengineering integrated multi-tissue & organ systems.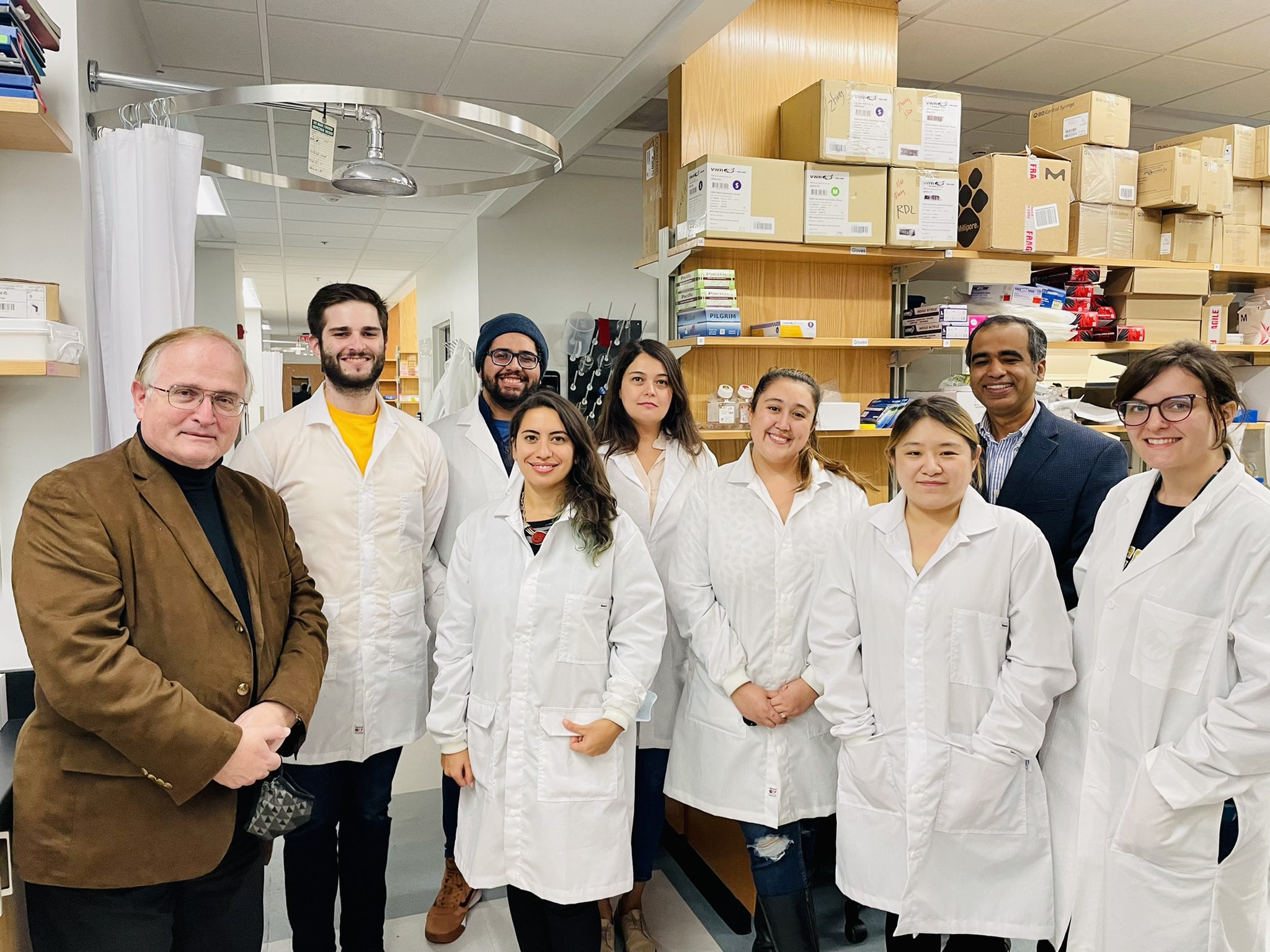 Lab dinner in Midtown Atlanta!
Lab hiking!
Lab's hiking!
Celebrating Sungwoong Kim's PhD Defense.
Chris Carlson with GT President Angel Cabrera!
GT President Angel Cabrera's visit to the lab!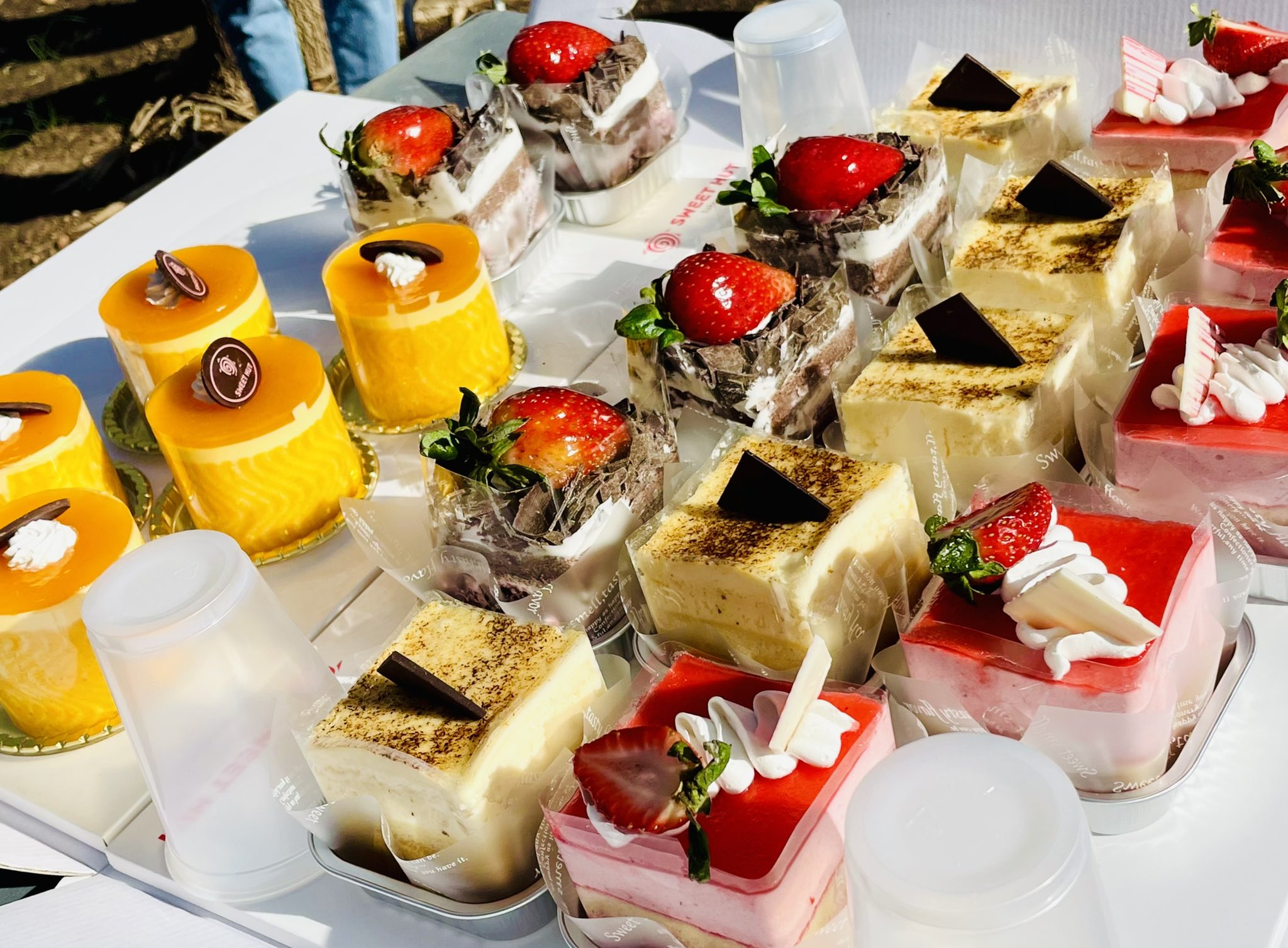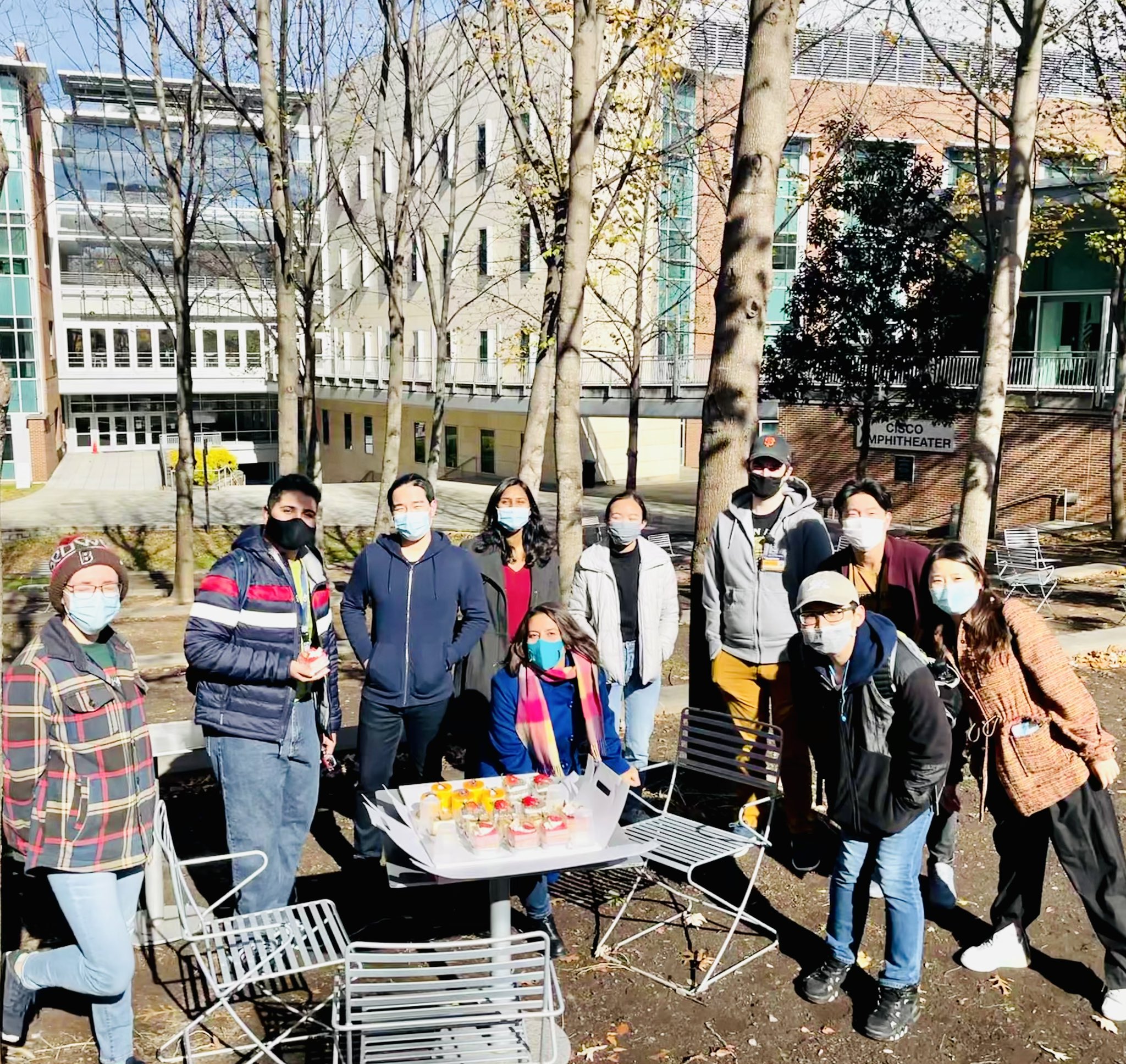 Our Covid Times! Celebrating Manuel's birthday.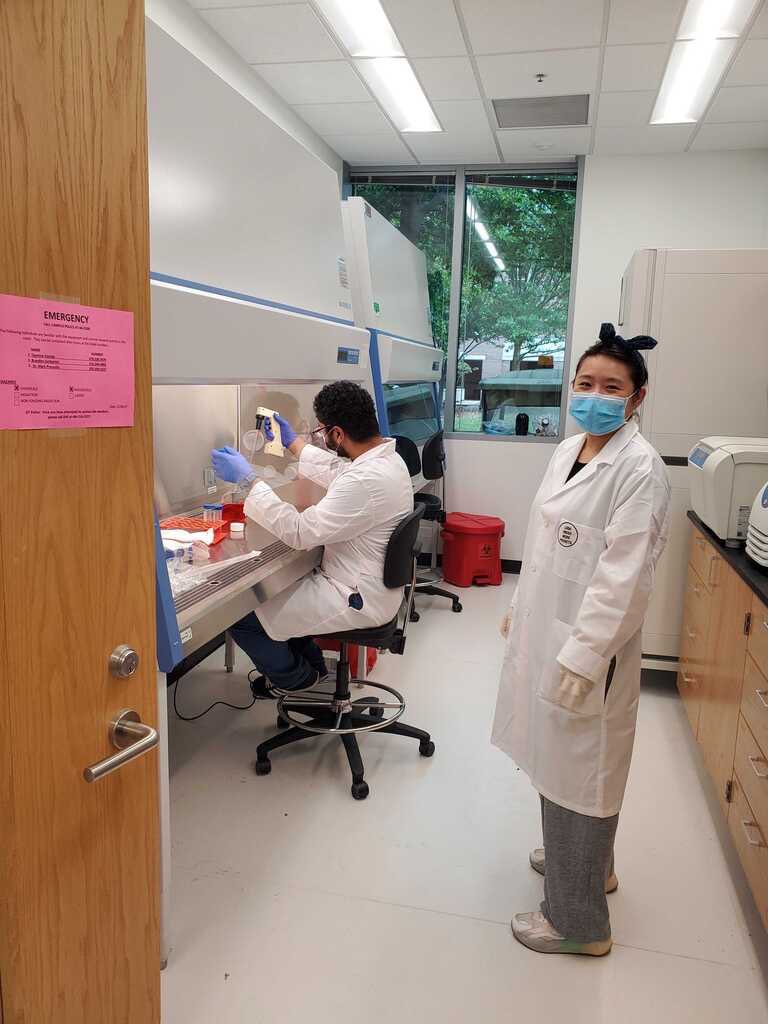 Our Covid Times! Mentors training mentees while maintaining social distancing!
Our Covid Times! Celebrating Monica's birthday.
Agava, Summer 2019, Ithaca NY
Lab celebrations, Fall 2017, Ithaca NY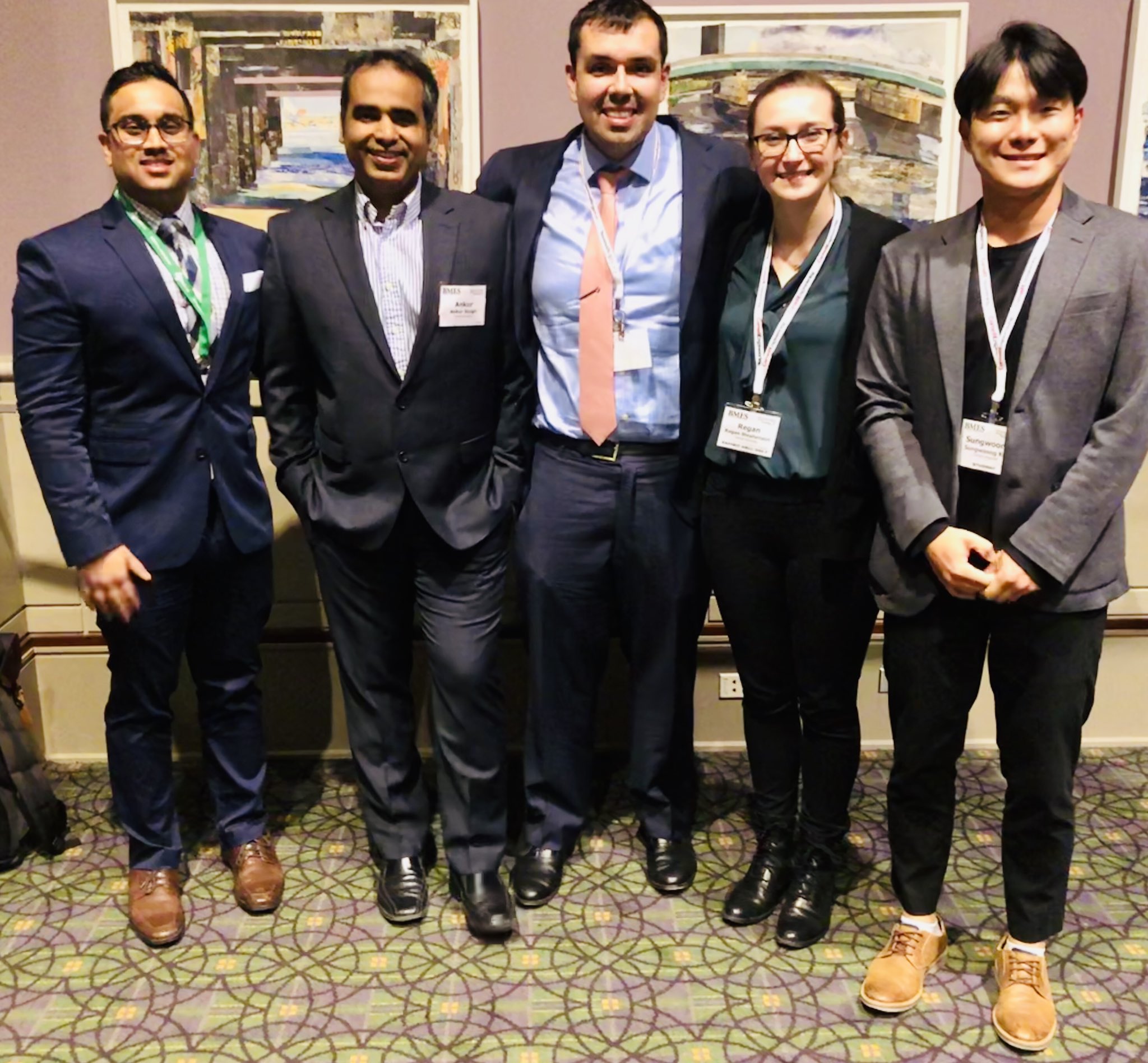 Lab members @ BMES 2019, Philadelphia.
Jeff Karp's visit to Cornell, 2014.
Lab members, Fall 2014
With Kam Leong, Jordan green, and Hai-Quan Mao, Society for Biomaterials, 2014
With Steve Little @ SFB, Denver, CO
Hiking in New Hampshire in Summer 207 with friends and colleagues at Biomaterials GRC
After winning the SFB YIA in 2017, with Samir Mitragotri, Shelly Sakiyama-Elbert, Jeff Hubbell, and Ali Khademhosseini.
With long time mentor, Christine Schmidt, Chair BME @ UF
With friends and mentors at BMES in Minneapolis
With friends and mentors at BMES in Seattle
With Bob Langer during Nicholas Peppas' birthday celebrations at UT Austin
Lab at Aladdin's in Ithaca, NY
With Ali Khademhosseini and Paul Weiss in Cambridge after visiting Harvard /BWH for a talk.
With long time friends Akhilesh Gaharwar and Mary Caldorera-Moore.
Receiving CMBE YIA in 2014.
Lab outing, Summer 2018
Kristine presenting her work at 3M
Shiv with Liz at a poster competition!
Alberto's summer immersion in NYC!