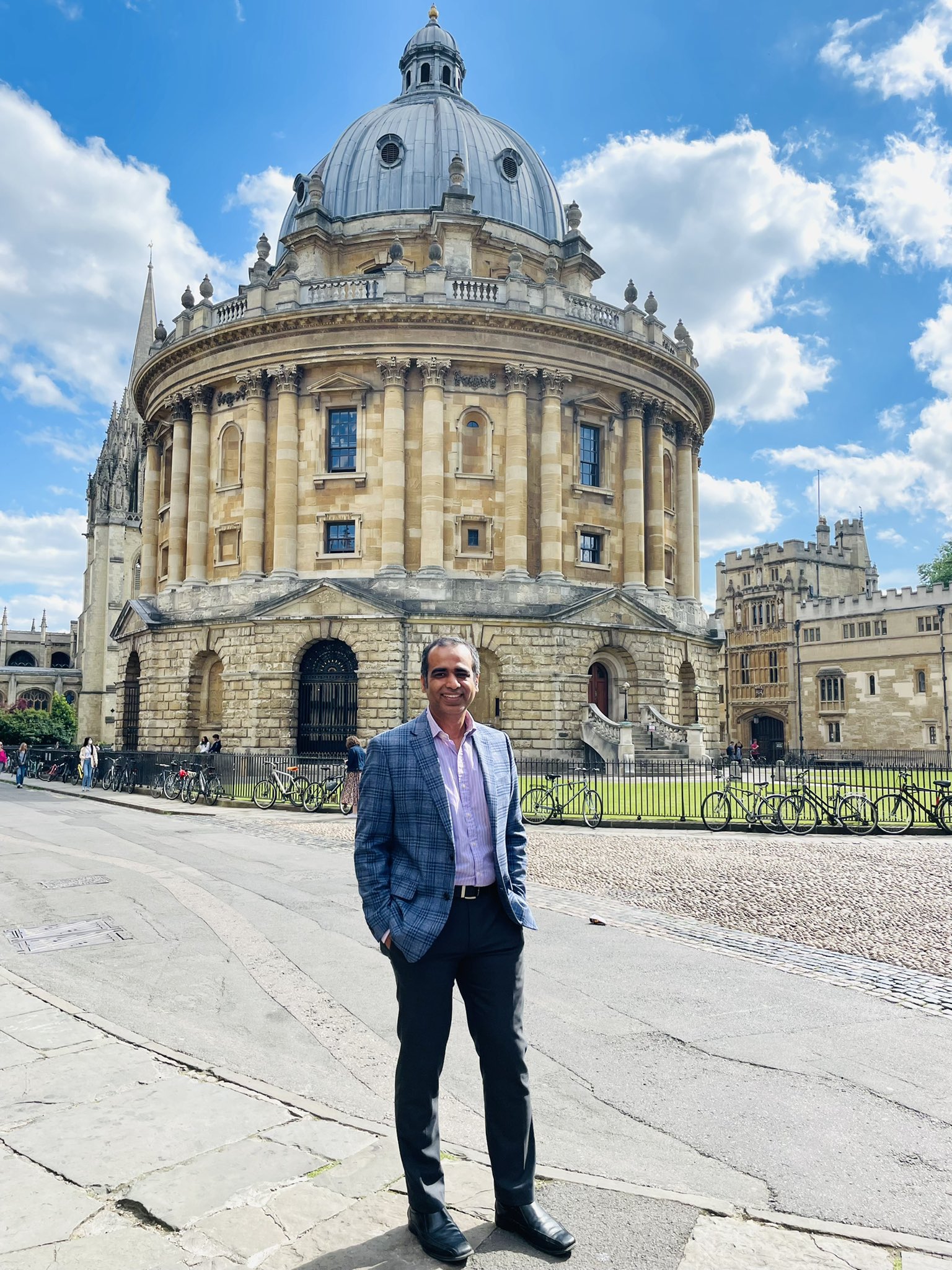 Ankur Singh, Ph.D.
Woodruff Faculty Fellow and Associate Professor
George W. Woodruff School of Mechanical Engineering
Wallace H. Coulter Department of Biomedical Engineering at Georgia Tech and Emory University School of Medicine
Office: 1306, Petit Institute for Bioengineering and Biosciences (IBB)
Georgia Institute of Technology
315 Ferst Drive, Atlanta, GA 30332-0363
Phone: 404.894.5150
email: ankur.singh@gatech.edu
Twitter: @Dr_ASingh
Education:
2006-2010 Ph.D. Biomedical Engineering, The University of Texas at Austin
2004-2006 M.Tech. Biomedical Engineering, Indian Institute of Technology-Bombay
2000-2004 Kumaon University, India
Professional Experience:
2020 – Present  Associate Professor, Mechanical Engineering and Biomedical Engineering, Georgia Institute of Technology
2019-2020 Associate Professor, Mechanical Engineering and Biomedical Engineering, Cornell University
2013-2019 Assistant Professor, Mechanical Engineering and Biomedical Engineering, Cornell University
2010-2013 Post-Doctoral Fellow, Mechanical Engineering (Stem Cell Mechanobiology and Cell-Matrix Interactions), Georgia Institute of Technology
Ankur Singh is a Woodruff Faculty Fellow and an Associate Professor with a joint appointment in George W. Woodruff School of Mechanical Engineering at Georgia Institute of Technology and Wallace H. Coulter Department of Biomedical Engineering at Georgia Tech and Emory University. Before Georgia Tech, he was a tenured Associate Professor at Cornell University. His laboratory develops immune organoids and enabling technologies to understand healthy and diseased immune cells and translate therapeutics. He has received funding from the National Institute of Health, National Science Foundation, Wellcome Leap HOPE, Department of Defense, Defense Threat Reduction Agency, the Curci Foundation, and Lymphoma and Leukemia Society. He has published >65 articles in peer-reviewed journals, including Nature Methods, Nature Materials, Nature Nanotechnology, Nature Immunology, Nature Communications, Nature Reviews Materials, Nature Protocols, Science Advances, Cell Reports, PNAS, Blood, and Advanced Materials. He has written multiple editorials for Science Translational Medicine. He is a recipient of the NSF CAREER, Society for Biomaterials Young Investigator Award, CMBE Young Innovator Award, CMBE Rising Star Award, 3M Faculty Award, DoD Career award, Cornell's Teaching Excellence Award, and Cornell's Research Excellence Award. His immune organoids were identified among the Top 100 Discoveries of 2015 by Discover Magazine. He is the Founder and past Chair of the Immune Engineering SIG at the Society for Biomaterials and Controlled Release Society. He currently serves as the Associate Editor for Science Advances, Biomaterials, and Cellular and Molecular Bioengineering. He serves on the Executive Advisory Board of Advanced NanoBiomed Research journal and on the editor boards of Scientific Reports, Current Opinion in Biomedical Engineering, and J of Immunology and Regenerative Medicine journals.
2022 Society for Biomaterials Mid Career Award
2022 AIMBE Fellow
2021 Woodruff Faculty Fellow
2019 3M Non-Tenured Faculty Award
2018 Cornell Research Excellence Award
2018 3M Non-Tenured Faculty Award
2018 Associate Scientific Advisor for Science Translational Medicine
2017 John Swanson '61 ME in honor of his mother, Dorothy G. Swanson Teaching Excellence Award – The highest award for teaching at Cornell Engineering
2017 Young Investigator Award – Society for Biomaterials
2017 Department of Defense CDMRP Career Development Award
2017 Invited to the 2017 National Academy of Engineering (NAE) EU-US Frontiers of Engineering Symposium (EU-US FOE)
2017 Award for Outstanding Contribution as Symposium Faculty by the Icahn School of Medicine at Mt. Sinai (Prostate Cancer and World Congress)
2016 National Science Foundation CAREER Award  (DMR: BMAT)
2016 2015 Biomaterials Outstanding Paper Award by Elsevier
2016 Keynote Speaker, McMaster University's 3rd Annual Perey Symposium
2016 Highlighted in Discover Magazine – 100 Top Stories of 2015
2014 Young Innovator Award – Cellular and Molecular Bioengineering
2014 Rising Star Award, Biomedical Engineering Society Cellular & Molecular Engineering (CMBE)
2010 General Dynamics Faculty Fellowship, The University of Texas at Austin
2009 Biomedical Engineering Society (BMES) Outstanding Graduate Research Award, BMES Annual Meeting, Pittsburgh, PA
2009 Professional Development Award by Office of The Vice Provost and Dean of Graduate Studies, The University of Texas at Austin
2008 STAR Award, Society for Biomaterials, Atlanta, Georgia
2008 Professional Development Award by Office of The Vice Provost and Dean of Graduate Studies, The University of Texas at Austin
2004 MHRD-GATE Scholarship for outstanding achievements in academics by the Ministry of Human Resources Development (MHRD), Government of India
2004 All India rank 13 in Graduate Aptitude Test for Engineering (GATE) with a score of 99.73 percentile, Indian Institute of Technology-Delhi